Spikeball is more than just a fun game. It is a national sensation, with more than a quarter million players in the United States. A fun fact that many people don't know is that Spikeball and its founders were on the popular business reality television series Shark Tank. This article examines everything that happened during the Spikeball Shark Tank TV appearance.
Spikeball is often considered a hybrid of volleyball and foursquare. However, the game has its own set of rules that make it even more exciting. The four-player game features two teams, each with two players attempting to "spike" the ball into the net of the opposing team.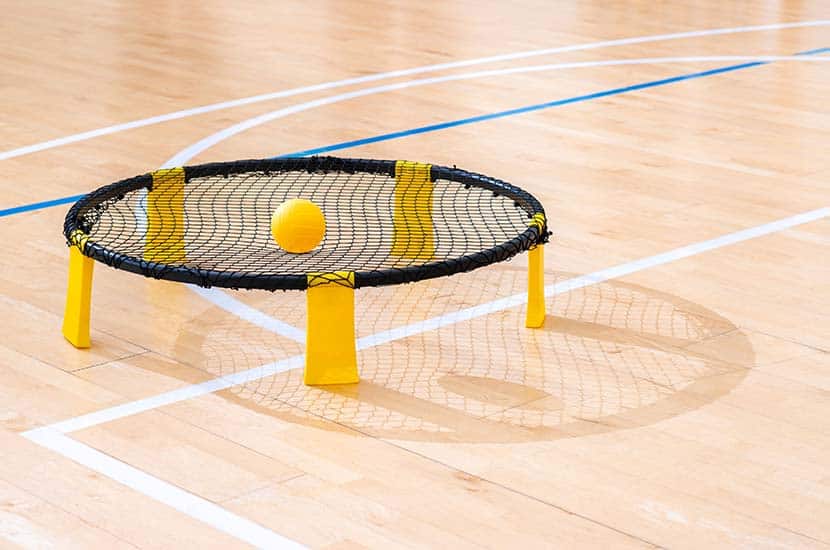 Let's go over everything that happened during the Spikeball team's appearance on the Shark Tank TV show.
| | |
| --- | --- |
| Company Name | Spikeball |
| Entrepreneur | Chris Ruder |
| Product | Team-based sport will become the next great American sport |
| Investment Asking For | $500,000 for 10% equity in Spikeball |
| Final Deal | $500,000 for 20% equity in Spikeball |
| Shark | Daymond John |
| Episode | Season 6 Episode 29 |
| Business Status | In Business |
| Website | |
When Was Spikeball On Shark Tank?
Spikeball was on Shark Tank on May 15th, 2015 (season 6, episode 29). The episode featured Spikeball's CEO, Chris Ruder, and a few other players and employees. After negotiating for a while, the Spikeball players and the sharks took some time to play the game on the Shark Tank pitch. However, the Spikeball website reports that the friendly game didn't make the cut because it wasn't "athletic".
Click here to find the best Spikeball set.
Which Shark Was Involved?
The shark involved during Spikeball's appearance on Shark Tank was Daymond John. John agreed with Spikeball's founder, Chris Ruder, to invest $500,000 in exchange for a 20% stake in the company. Ruder worked hard to get the best deal for Spikeball, which made negotiations long and tough.
Other sharks (investors) on the show include:
Lori Greiner
Kevin O'Leary
Mark Cuban
Nick Woodman
Learn Spikeball rules so you can play like a pro.
Spikeball Shark Tank – The Deal
Chris Ruder was featured on Shark Tank, hoping to secure a $500,000 investment in exchange for a 10% stake in his company, Spikeball. Ruder sought the Shark Tank panel's financial support and brain power to develop the sport's brand. Luckily, he got an offer from Daymond John, the CEO of FUBU.
When Shark Tank recorded that episode, Spikeball was worth $2.5 million. Chris Ruder initially hoped that either Nick Woodman or Mark Cuban would make an offer for a stake in Spikeball. However, it was Daymond John who signed him a check for $500,000. Ruder fought hard for the money, making negotiations with the sharks tough. Daymond John initially offered $500,000 for 25% equity in the licensing rights for Spikeball. Both parties eventually settled for a $500,000 investment for a 20% stake.
Note: Chris Ruder also received a competitive offer from Kevin O'Leary. O'Leary offered a loan of $500,000 with a 9% interest rate.
Shark Tank introduced Spikeball to a larger audience, which was even more beneficial than the deal. At the time of Spikeball's appearance on Shark Tank, each TV show episode had seven million viewers. This meant that, whether they got a deal or not, anyone who appeared on the show had access to its massive audience.
The Spikeball team failed to finalize a deal with FUBU and Daymond John in the following months, causing the deal to collapse. The good news is that the show's exposure validated the game and its team and Spikeball has grown in popularity since then.
When was Spikeball invented? Find out in our blog post.
Spikeball Before Shark Tank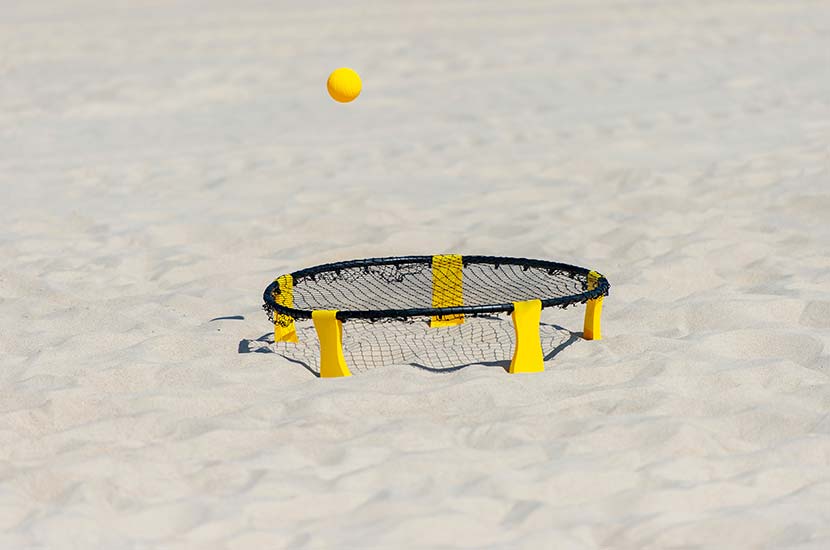 Chris Ruder and the Spikeball team appeared on Shark Tank in search of a $500,000 investment in exchange for a 10% stake in Spikeball. Ruder labeled Spikeball the next great American sport. Like other successful sports, Spikeball is easy to pick up but difficult to master. You can play Spikeball at competitive events or with your friends as a casual backyard game.
Note: Spikeball is easy to set up because all you need is the ball, the net and the stands.
Spikeball After Shark Tank
Despite failing to finalize the deal with Daymond John, Spikeball is still going strong. The company continues to promote the game and products on its website. The Shark Tank appearance boosted sales and attention. Spikeball currently maintains an active social media presence on Facebook, Twitter and Instagram, garnering a sizable following on each platform. The Spikeball league has expanded and people play the game across 50 states of the United States as well as Canada and Mexico.
Slammo vs Spikeball – learn the difference between these two fun sports.
Spikeball Shark Tank Update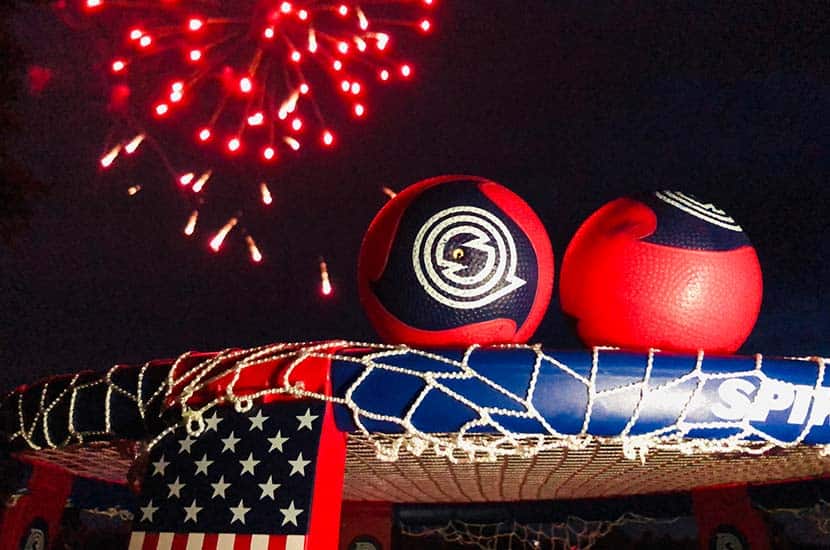 Chris Ruder and the Spikeball team met with a team from Marvel Comics and both parties discussed the idea of a Spiderman Spikeball set. However, the Spikeball team failed to proceed with the deal. According to the Spikeball team, Spikeball is a fun sport and a partnership with Marvel Comics might make it less enjoyable.
After airing on Shark Tank, the Spikeball team signed a relatively favorable deal with another investor. Since then, the company has built a community of Spikeball enthusiasts. Many teams compete in tournaments that Spikeball organizes. Ruder filed and received a patent for Spikeball in August 2020. Spikeball has sold over a million game sets and earned $19 million in annual revenue as of 2023.
Is Spikeball Still In Business?
Yes, Spikeball is still in business. The company continues to manufacture and sell Spikeball game sets. The Spikeball team also organizes tournaments for teams to compete in.
Visit our post to learn how to set up Spikeball correctly.
When Spikeball appeared on Shark Tank, the company had a valuation of $2.5 million. Spikeball's net worth has since grown to $6 million.
Frequently Asked Questions
Despite the setback in the Spikeball Shark Tank deal between CEO Chris Ruder and Daymond John, it is clear that Spikeball is here to stay. With over 40 employees and a community of Spikeball fans, we can expect that the interest in the sport will grow in many other countries. In fact, you may be watching Spikeball players at the Olympics soon.