Now that you have an awesome paddle board it's time to spruce it up with everything you can to make it more fun. Our recommendations come from experience and time spent on many stand up paddle boards. This list features a lot of cool SUP gear, including places to keep your credit cards, items to keep your drinks ice cold and safety features so you can enjoy paddle boards for a long time. These are the best paddle board accessories and will make a great gift to a special paddler in your life. But if you keep them for yourself, we won't tell.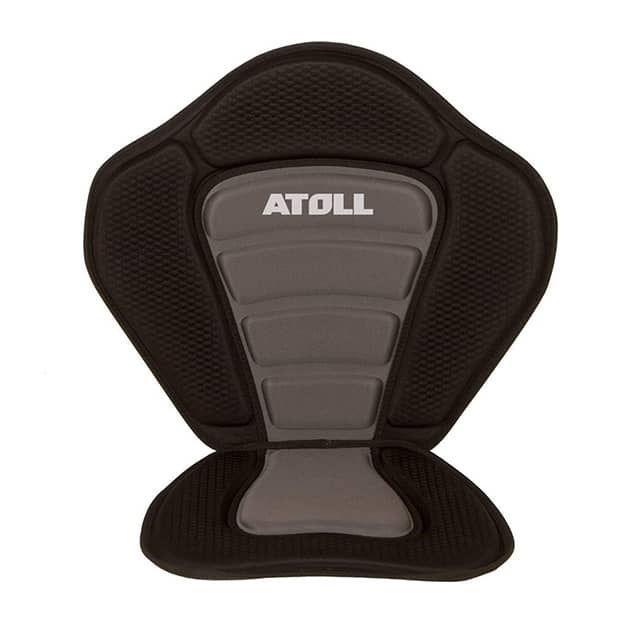 Editor's Choice #1: We had to put this as one of our favorite board accessories because it adds much-needed comfort. If you're paddling all day and need a place to relax for a little while then why not have your own seat. Comfortable and easy to install, it also turns your paddle board into a kayak and we thought that was super unique.
Even the best SUP paddlers get tired every now and then: re-energize with the Atoll Boards Universal SUP Kayak Seat. This product is a great way to take a break without returning to shore. You can relax and enjoy the sounds of nature while still on your paddle board. Go ahead and paddle a little harder now since you have a place to sit and rejuvenate.
Comfortable Lumbar Support
Featuring a padded seat cover and adjustable straps, this seat will keep you comfortable on those long excursions. Although SUP was invented for standing up, with this accessory you can practice your kayaking skills as well. It's easy to remove so getting back to stand up paddle boarding is quick. It's also made with a reinforced nylon lumbar support so you can be very comfortable. Add in a layer of poly durable mesh for fast drying and this makes for a very useful SUP accessory.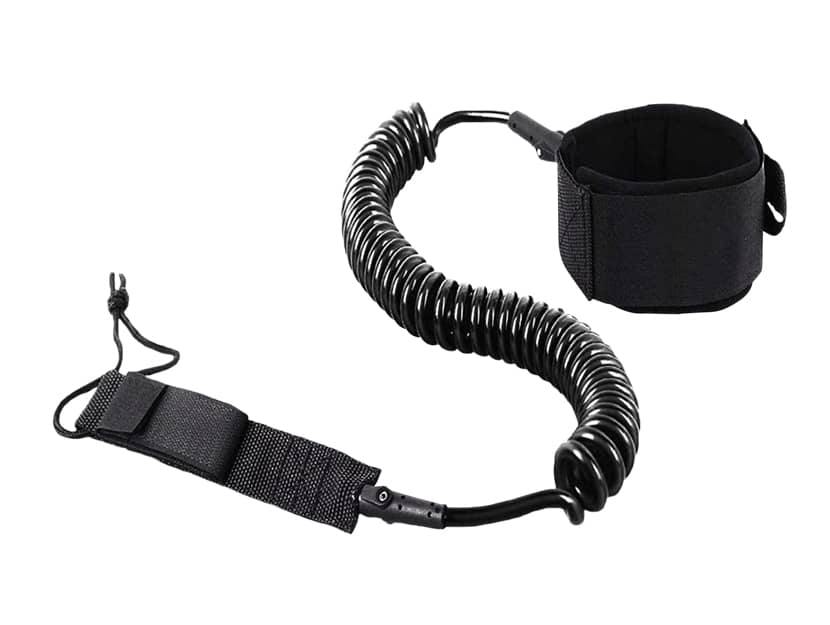 Editor's Choice #2: Out of all the paddle board accessories, this may be one of the most beneficial. Keeping your board close to you while remaining comfortable is a tough task. Attaching your board to you while in unknown waters around the world will increase your enjoyment. We love this leash for its size and comfort. But can we call it something other than "leash"?
In order to keep your SUP board safely attached to you, we have found that the Funwater Coiled SUP Leash is the best leash for the job. Its coiling means that it won't get in your way or tangled at all. It's very helpful for storing as well. To further prevent entanglement, this leash has special swivels which give the leash room to twist but not tangle.
Having tried lots of leashes, we know how hard it can be to find one that doesn't scratch or irritate the skin. This has a comfortable ankle cuff that is fully padded and is also easily adjusted, so putting it on and taking it off is easy but it'll stay secure. The coiled section stretches to 10 ft long so if you are ever knocked off your board it will be waiting for you at a safe distance.
Personal Floatation Device
In the world of board accessories, keeping safe on the water is very important. We want to make sure you can enjoy your paddle boarding experience for many years. Flotation devices may not seem cool but they are very worth it. The Astral Bluejacket Personal Floatation Device is the best one for many reasons. Its design separates the internal and external panels so you can have mobility without giving up safety.
Aside from how safe it is and keeping in mind how comfortable it is, there's more. There's a lot of storage starting with the clamshell pocket in the front, perfect for drinks. There are lash tabs on your shoulder straps which makes storing knives convenient and safe. In the back, there is also a slot designed for a hydration bladder to quench your thirst further for those long paddles.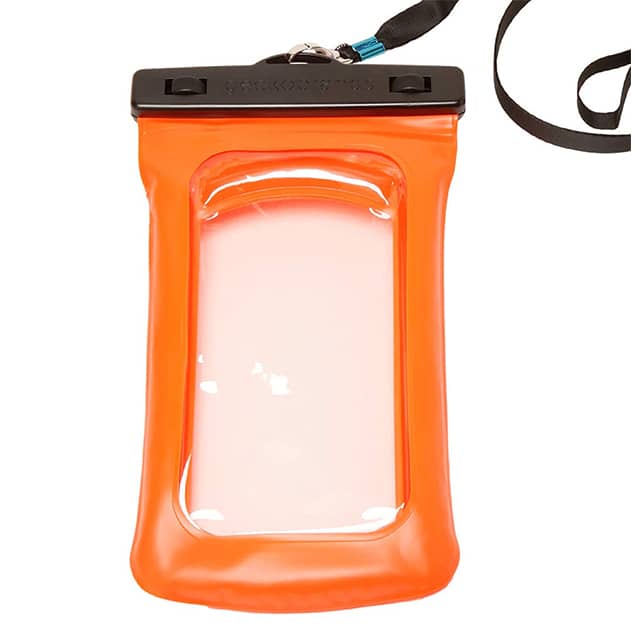 Taking photos with your phone is easy with this product: the Geckobrands Floating Dry Bag Phone Case makes it safe to bring your phone on every paddle excursion. Whether you need to be on call for work, or if you just want to post some amazing pics, this case is for you. Available in a variety of colors as well, this is high on the list of important paddle board accessories.
Being waterproof is one of the great features here but it's more than that. The seal is so tight that it will protect your phone down to a maximum of 10 meters and for up to an hour. It will probably never get that deep though because the bag is outfitted with small floaties that keep your phone above water.  So whether you're paddle boarding or sitting by the pool, this dry bag has many applications and is a great addition to your SUP accessories.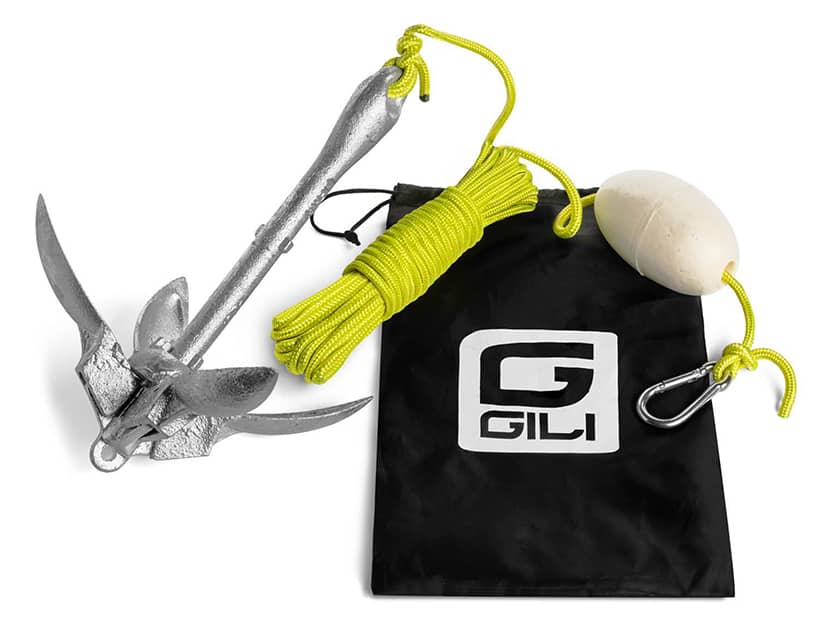 Not just for ships – if you have ever found a spot out paddle boarding that you wish you could stay at for longer then you need an anchor. The Kayak And Paddle Board Anchor Kit: Folding Grapnel Anchor is designed to let you enjoy those secret spots that only you have discovered. No matter how much wind or currents are present, your anchor will keep you well-positioned to enjoy the sites and sounds of your location. Perfect for enjoying a sunset.
This anchor will not take up too much space as it is foldable to fit on your SUP paddle board very discreetly. It's light enough to take everywhere but heavy enough to secure your board in the best spot. Featuring a high visibility rope, you will always know where your anchor is and so will surrounding paddlers. It also comes with a travel bag so you can keep it separate from your board and take it anywhere.
Never be thirsty again with this SUP accessory. We had to include the Gili Paddle Board Deck Cooler Bag so that anywhere you go you can take some cold drinks and lunch with you. Perfectly made for a picnic on the water, its bungee cord system ensures that your cooler bag will stay on your SUP board and in place for easy access. With room for up to 20 cans, you may end up being the most popular paddler around.
Designed To Withstand The Heat
This bag is equipped with a top pocket that is perfect for your keys or phone as it has a water-resistant zipper. It also has a top handle so this bag is ready to go anywhere with you. Constructed with 3 layers, it's made to withstand the heat and maintain a cold climate no matter where you take it. It also comes with a 100% guarantee to ensure your satisfaction.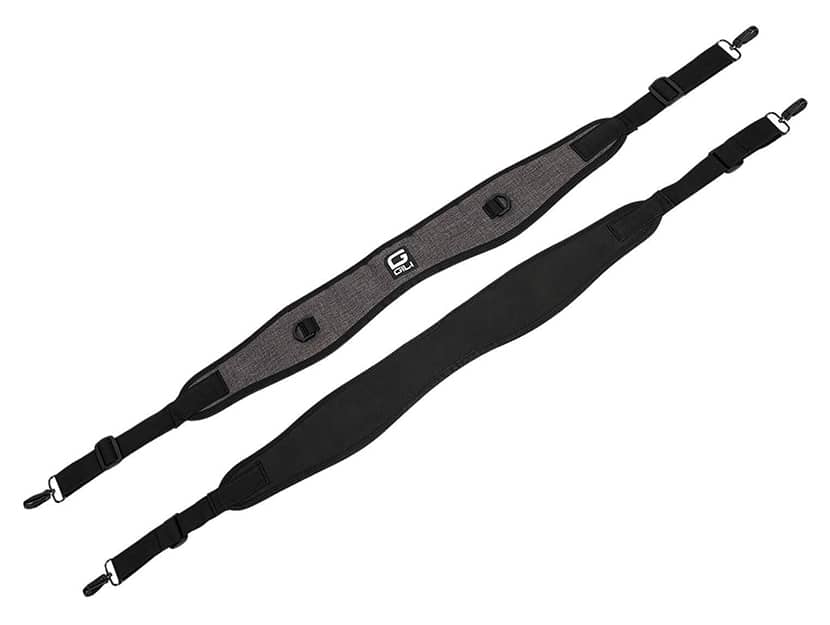 Having a SUP paddle board means having to transport it, sometimes further distances than you'd hoped. While there are many different ways to do this we agreed that the Gili Paddle Board Shoulder Carry Straps are the best way to easily carry your SUP board hands-free.
Comfortably Carry Your SUP Board Anywhere
It's very convenient when moving your board from the car to the water, especially in a busy parking lot. Windy days are also made easier since your board is more secure to your body. It's padded as well so it will sit comfortably on your shoulder. Once you're in the water you can secure it to your board using D rings or store it in your on-deck cooler bag. This is perfect for paddlers looking to launch from hidden spots.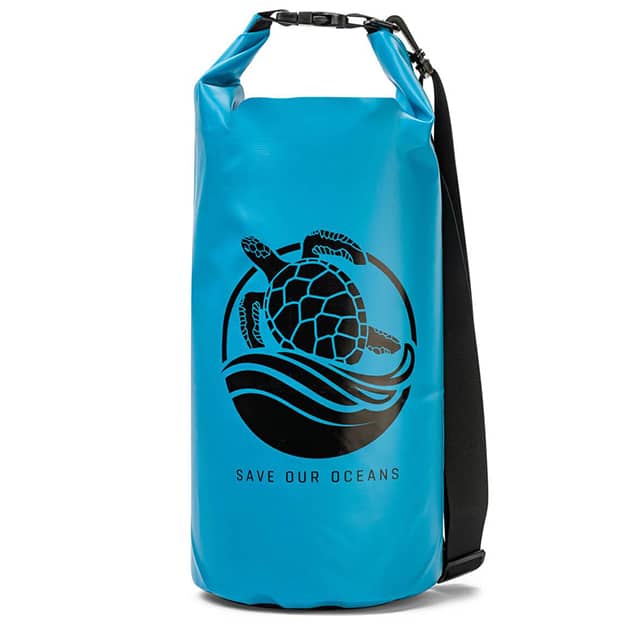 The Gili Waterproof Dry Bag is a great addition to your SUP board as it will add some style and keep all your belongings safe and dry – for example if passing ships make things a bit splashy. This bag is 15 liters which is big enough to store a lunch, clothes, beach blanket or any other essential items you need. There is also a waterproof pocket on the outside for smaller items like your phone.
Adding this to your SUP accessories will give you more mobility and peace of mind. By keeping all your things safe and dry you're able to enjoy the day on your paddle board. The shoulder strap is very comfortable, adjustable, and removes easily if you want to secure your bag to something. Not just for the beach, this bag looks great anywhere.
Find out more about dry bags in our best waterproof backpack article.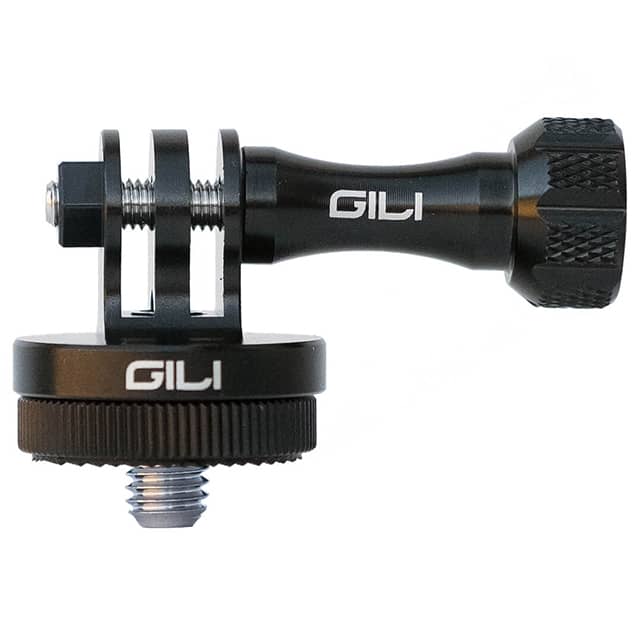 Don't miss any great shots with this adapter. The Action Camera Go Pro Adapter is specifically designed to fit your Gili paddle board perfectly. Now you can easily attach your camera to your board in seconds. By freeing up your hands to focus on paddling, this adapter will improve your SUP experience. Make all your friends jealous with the pictures you capture.
We found other adapters to be a lot less durable than this one. It's made from anodized aluminum so it's strong and won't rust. The threading on the bottom is cut deep and screws in tightly. The handle is also big enough in your hand to tighten and loosen with ease. It's available in a few different colors so we were able to match it to our SUP board perfectly.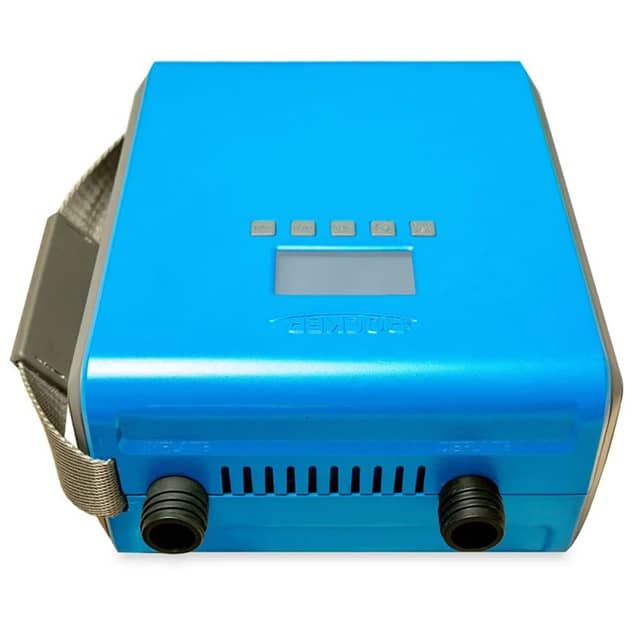 If you have an inflatable paddle board, or inflatable canoe, an electric pump is essential. A staple of paddle board accessories, this electric pump is one of the smallest ones you can get. The iRocker 12V Electric Pump was designed to be taken everywhere with you. It quickly and easily inflates your Nautical, iRocker or Blackfin paddle board in minutes. It can also deflate your paddle board as well so you will save time and energy on both ends of your trip.
Perfect PSI With Auto-Shutoff
Its compact size is great but it's also quite powerful: hook this up to the cigarette lighter in your car and it will inflate your paddle board in 12 minutes or less. It has a convenient handle on the side for mobility. Our favorite part might be the auto-shutoff feature – just set it to the perfect PSI level for your paddle board and once it reaches that number, it will shut off. This makes getting set up very easy and also protects your board from over-inflation.
You can find out more about SUP pumps in our best SUP pump roundup.
Frequently Asked Questions
The best paddle board accessories are the ones that will elevate your paddling experience the most. We have listed our favorites above and any one of these will help you enjoy the water and the sport that much more. If you can't decide which of these paddle board accessories is for you, try a few