For more than 50 years, air hockey has been bringing joy to its players all over the world. But in which country was air hockey invented? If you are a real fan, that will be your first question. In this article, we will answer this question and take you through the history of this game.
Air hockey has experienced ups and downs over the years, but these days, this type of air table is more popular than ever as people are looking to get the best one for their homes. Stay with us and find everything you need to know about this popular and fun game.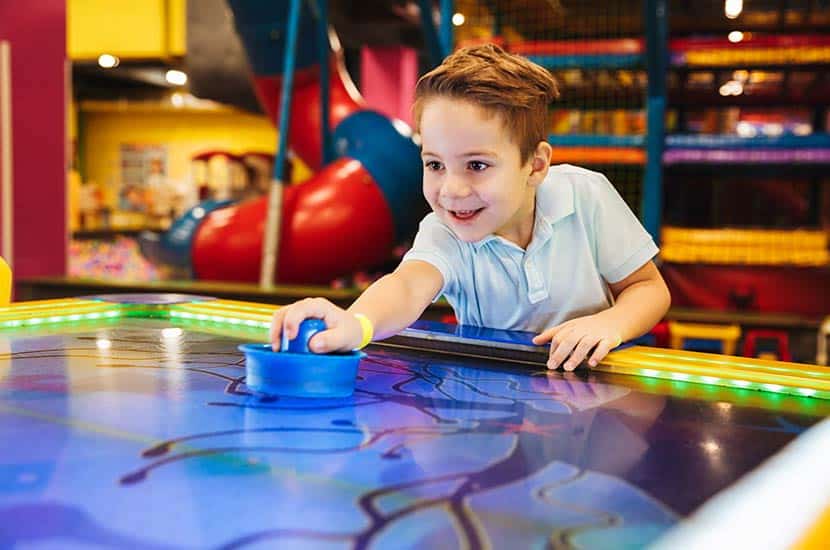 Air hockey was invented in the United States in 1969 by three hockey players. As video games became popular during the 1980s, the popularity of the table gradually decreased over time. However, these tables were able to survive the video arcade game era thanks to the establishment of the Air Table Hockey Association, USAA, of professional competitions. Anyone who wants to compete in a professional air hockey competition must know the rules and follow all of the guidelines provided by the US Air Hockey Association.
How does air hockey work? Find out by clicking the link. For those who do not have enough space, a miniature hockey game table is also available, which you can check out here.
The History Of Air Hockey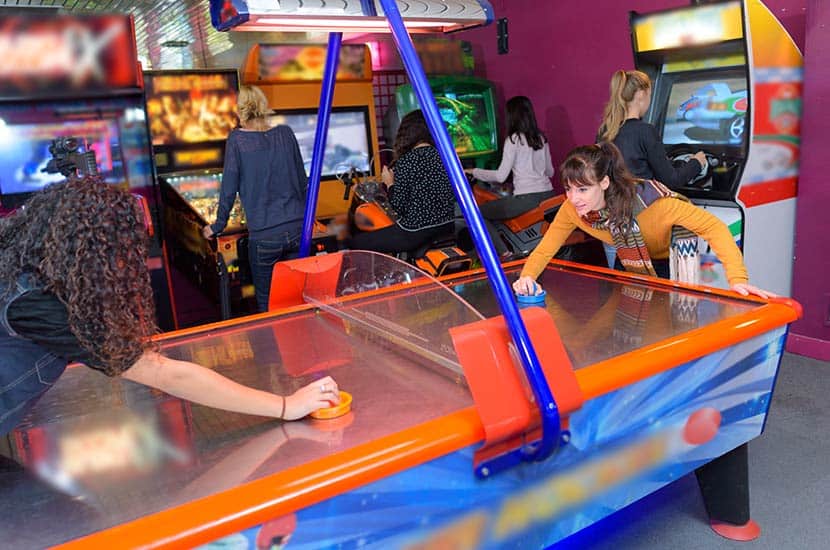 If you are unfamiliar with the history or the origins of air hockey, now is the time to learn. You may be surprised and even a little impressed by how this popular sport was able to survive. It was put to the test and came back stronger than ever with thousands of devoted fans and competitors around the world.
The Origins Of The "Air Cushion Table Game"
Air hockey is a fascinating fusion of pool and ice hockey in its most basic form. Air hockey was invented by Phil Crossman, Bob Kenrick and Brad Baldwin, who were employees of billiard table manufacturer Brunswick Billiards, in 1969. A fourth person, hockey enthusiast Bob Lemieux, is also given credit, though it's unclear exactly what his contribution was.
These modifications and additions helped the final design, which went on to become the first air hockey table prototype. Back then, it was known as the air cushion table game.
The 1970s: Introduction Of Air Hockey
The first table was made in 1972 and the sport immediately gained popularity. The innovative design of the tables contributed to their popularity, but having such a significant manufacturer back them also made a difference. The developers, however, were rather disappointed by the table's popularity because they had hoped that it would develop into a competitive sport like pool. Instead, with Brunswick's support, countless tables were produced and put at arcades, pizza joints, community center basements and any other place where the youth gathered.
1974: Air Hockey's First Tournament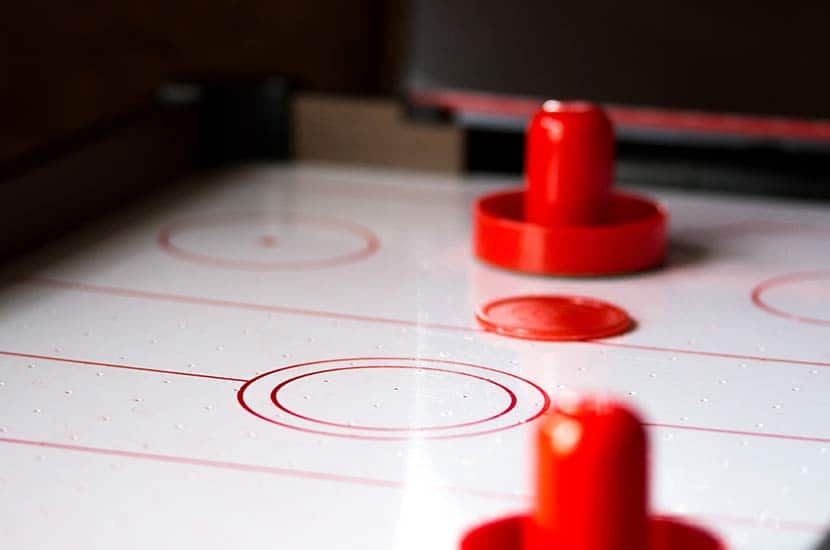 By 1974, Marv Albert, a well-known sportscaster, was providing tense play-by-play commentary as 31 regional champions competed for a cash prize of $5,000 and the unquestionably revolutionary title of the "Best Air Hockey Player in the World" at the sport's first championship tournament, which was held in New York City. The Spiderman and Barnett, two air hockey legends, faced off in the final game of this competition. There were forty fierce air hockey matches throughout the tournament play itself. Barnett prevailed in the end. This competition significantly altered the way air hockey enthusiasts saw the sport.
The Houston Air Hockey Association held its own world championship in 1978 in Texas. Texas is still regarded as an important place today, where many players both start out and end their careers. After the first USAA competition, it became obvious that air hockey had become a popular sport.
The Emergence Of Regulatory Bodies
Because Brunswick Billiards invented the game, the company applied for a patent, which was granted soon after the inaugural competition. At that time, the sport's official associations were also established. The Regional Air Hockey Association was established in Texas to organize upcoming leagues and competitions. The US Air Table Hockey Association, USAA, which was created to define guidelines and air hockey rules, was established after this.
Since its establishment in 1975, the USAA has organized at least one world championship or national competition every year. It still serves as the primary regulating organization for air hockey and is a significant player in the market.
1980 – 1990: The Downfall Of Air Hockey
In the 1980s, air hockey's popularity decreased. But where it fell short in popularity compared to 1980s joystick games, it made up for it in committed fans. Air hockey player Phil Arnold stepped forward and took on the role of underground ambassador. As coin-operated arcade games like Galaga, Pac-Man and Frogger captured people's attention worldwide, air hockey tables sat silently unused. Phil was worried that air hockey tables might go out of style.
Air Hockey Becomes Mainstream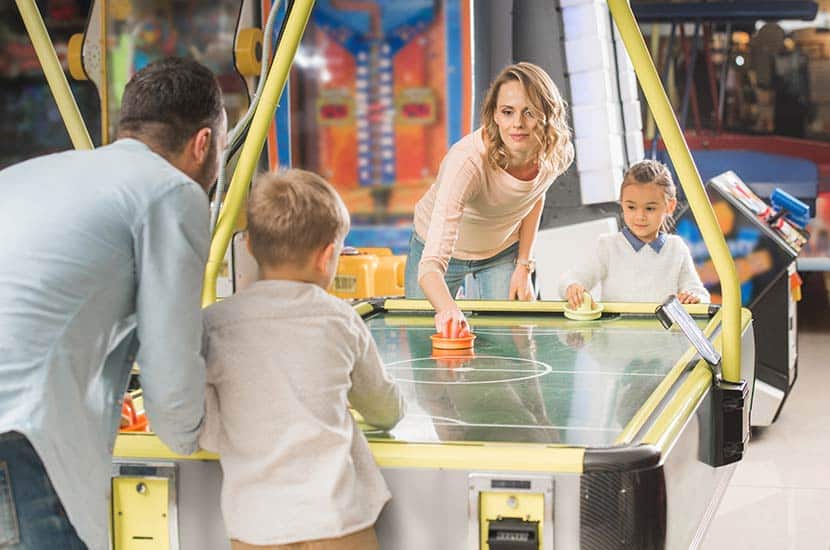 While it's true that air hockey had a tough beginning, its current widespread appeal has led to its official recognition as a sport. The Air Hockey Players Association presently has a large number of members and professional air hockey players.
Even if you don't have much room in your home, you can squeeze one of these tables in because modern air hockey tables come in a range of sizes and designs. The best air hockey tables have revolutionized the way that players can enjoy the game with more than two players. Affordable models like the MD Sports Air Powered Hockey Table are made for both professional and domestic use.
Frequently Asked Questions
The game of air hockey is still popular and is soon to celebrate its 50th anniversary. You can impress your friends or family the next time you see a hockey table by telling them about the game's lengthy history and even answer a question – in which country was air hockey invented.