You've put up colorful traditional Christmas decorations, sung your favorite Christmas songs and are looking for a way to enjoy the Christmas season to the fullest with your family and friends. We've got you covered. Our Christmas trivia for kids will not only keep your kids entertained but it will be a fun Christmas quiz for everyone, both young and old. You can find the best trivia questions for kids and adults based on the categories in which they fall, so you can pick and choose your favorites to test your family members. Now that you're prepared, let's dive into the definitive compilation of the best Christmas trivia questions for kids.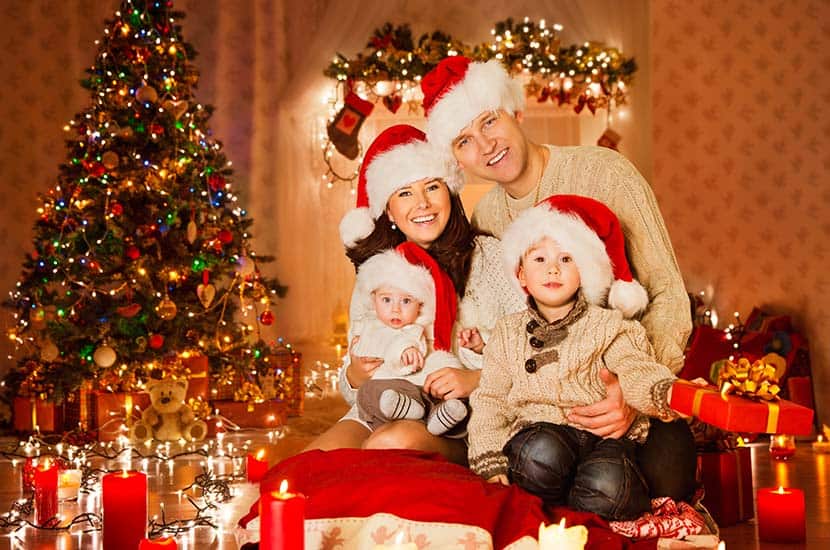 It's time for some fun Christmas activities! Here is the ultimate list of fun Christmas trivia questions.
Santa Claus Trivia Questions For Kids And Adults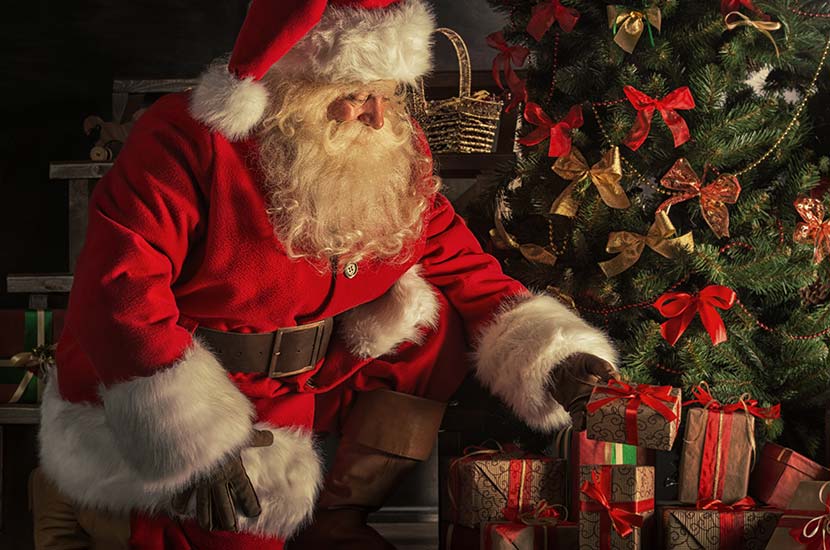 What is the usual color of Santa's sack?
Red.
What animals pull Santa's sleigh?
Reindeer.
What are the two other popular names for Santa Claus?
Kris Kringle and Saint Nick.
Where does Santa Claus live?
Santa Claus lives at the North Pole.
Who helped Santa guide his sleigh during Christmas?
Rudolph the Red-Nosed Reindeer.
What are the names of Santa's eight reindeer pulling the sleigh?
Dancer, Prancer, Dasher, Comet, Blitzen, Donner, Vixen and Cupid.
What does Santa Claus give to the naughty children as a present for Christmas?
A lump of coal.
Who did Santa Claus bring back to life?
Melted Frosty.
Which soft drinks company displayed Santa Claus in his authentic red outfit first?
Coca-Cola.
What do children leave for Santa on Christmas Eve?
Cookies and milk.
What is the most famous quote from Santa Claus?
"Ho ho ho! Merry Christmas!"
What is Santa Claus called in the UK?
Father Christmas.
What do Swedish children leave for Santa Claus on Christmas Eve?
Coffee.
Who helps Santa prepare gifts for Christmas?
Elves.
At what speed does Santa's sleigh travel?
The speed of light.
What is the official address of Santa Claus?
123 Elf Road, North Pole, 88888.
If you need to learn what trivia games are, you can read more here.
Christmas Trivia Questions: Christian Themed Facts
In what city was baby Jesus born?
Bethlehem.
What's Christmas a short version of?
Christ's Mass.
In which modern-day country was Saint Nicholas born?
Turkey, in the city of Patara.
What was the name of the prophet who foretold the birth of Jesus?
Isaiah.
Which gospels told us of the birth of Jesus?
The Gospel of Matthew and the Gospel of Luke.
Before Jesus was born, Mary was visited by an angel who foretold the miracle. What is the angel's name?
Gabriel.
Who were the first people who visited baby Jesus?
The shepherds.
Shortly after the Presentation of Jesus at the Temple, his life was threatened by whom?
Herod.
Where were Mary, Joseph and Jesus forced to flee from Herod?
Egypt.
We celebrate the birth of Jesus Christ on December 25th, but when was his actual birthday?
It was never specified.
How many gifts did the Magi bring to Jesus?
Three gifts.
The Magi brought three gifts to baby Jesus. The three gifts were Myrrh, Frankincense and?
Gold.
At the very earliest, how many days did it take for the Magi to visit baby Jesus?
41 days.
How many miles did Mary and Joseph travel to get to Bethlehem?
90 miles.
How many days after Jesus was born did he receive the name Jesus?
Eight days.
Christmas Movie Trivia Questions For Kids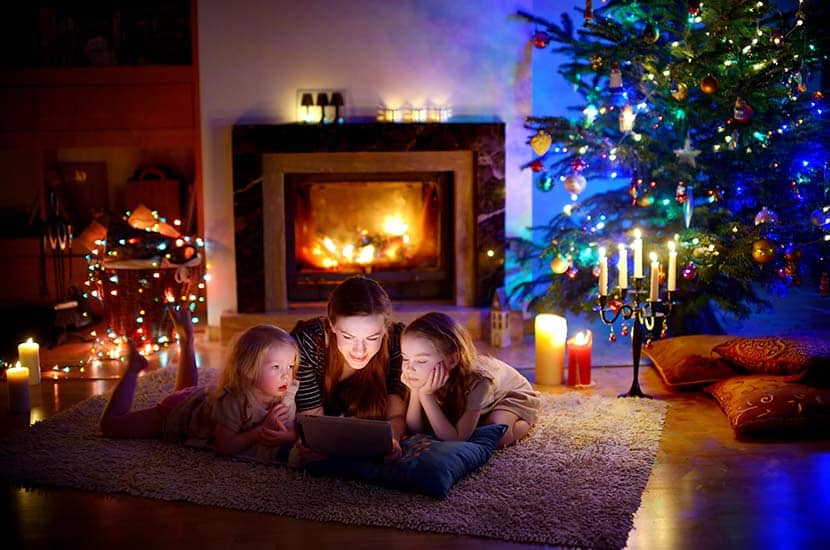 The Grinch chose to dress up his pet dog Max as what?
A Reindeer.
In "Home Alone 2", what city does Kevin end up in?
New York.
The Grinch has a heart full of what?
Unwashed socks.
Which Christmas carol does Schroeder play at Lucy's request in "A Charlie Brown Christmas"?
Jingle Bells.
How does Kevin defend his home in "Home Alone"?
By setting up booby traps.
How many sizes did the Grinch's heart grow at the end of "How the Grinch Stole Christmas"?
Three sizes.
What's the mountain the Grinch lives on?
Mount Crumpit.
What color is the Grinch?
Green.
Why were the McCallisters from "Home Alone" late for their flight?
Because of a power outage, their alarm clock didn't go off.
True or false: In "Home Alone", Kevin is the middle child.
False.
Kevin is the youngest McCalister.
In "Polar Express", what is the first gift of Christmas?
A bell.
What drink is served to children aboard the "Polar Express"?
Hot chocolate.
When the Grinch stole Christmas, did he take the Christmas tree?
Yes, he did.
Where does the Polar Express take children?
The North Pole.
Finish this quote from "Polar Express": "There is no greater gift than ___________."
Friendship.
Where does the Polar Express pick up the Hero Boy?
Grand Rapids.
Christmas Carol Trivia Questions For Kids And Adults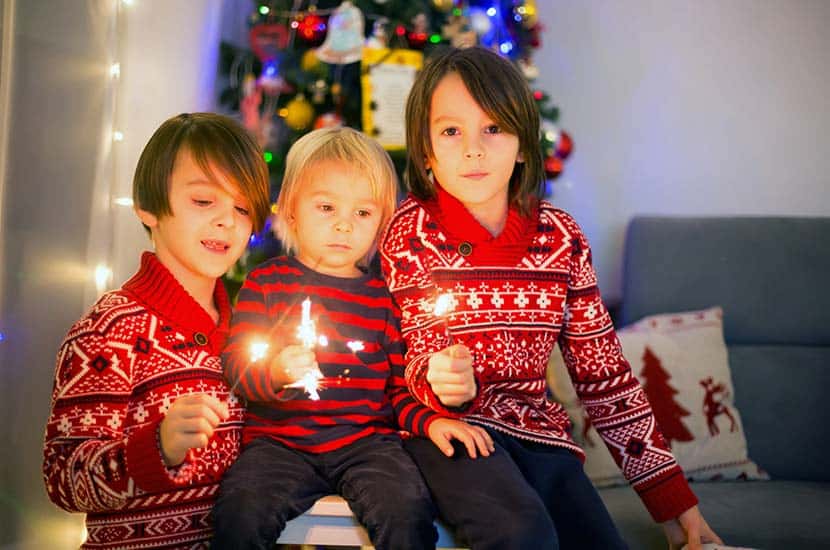 What number of geese are laying in "The Twelve Days Of Christmas"?
Six.
What is Frosty The Snowman's nose made of?
A button.
What does "Feliz Navidad" mean in Spanish?
Merry Christmas.
The most memorable line from "Santa Claus Is Coming To Town" is: "You better not cry, you better not ____"?
Pout.
Which spirit takes Ebenezer Scrooge to a ship at sea?
Ghost of Christmas Present.
Who is the author of "Christmas Carol"?
Charles Dickens.
To whom does Scrooge send a Christmas Turkey in "A Christmas Carol"?
The Cratchit family.
In one of the most popular Christmas carols, how many ghosts visit Scrooge?
Four ghosts.
Which ghost said nothing to Scrooge?
The Ghost Of Christmas Yet To Come.
In the popular Christmas song "Twelve Days Of Christmas'', what kind of bird was sitting on a pear tree?
A Partridge.
How many "Las" come after "Fa" in the famous Christmas song "Deck The Halls"?
Eight per line.
How many times does Santa Clause check the list before coming to town?
Twice.
What is Scrooge's typical response to Merry Christmas?
"Bah! Humbug!"
What fun activity inspired the creation of "Jingle Bells"?
A town sled race.
Why does Belle end her engagement with Scrooge?
Because Scrooge is consumed by greed.
What dessert do you ask for after finishing the carol "We Wish You A Merry Christmas"?
Figgy pudding.
On what date does "A Christmas Carol" take place?
Christmas Eve, December 24th.
How is the ghost of Christmas Present described in "A Christmas Carol"?
As a jolly giant.
Christmas Traditions Trivia For Kids And Adults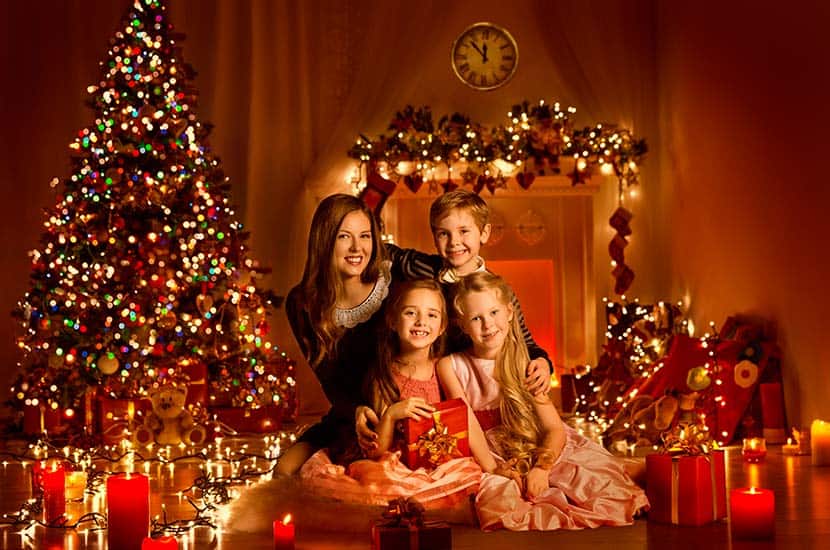 How many windows are in the advent calendar?
24.
What kind of trees are Christmas trees?
Evergreen.
What do you do with another person under the mistletoe?
Kiss.
On which day should you hang your stockings?
Saint Nicholas Day, December 6th.
What vegetable should you hide in the Christmas tree?
A pickle.
In the American-Italian tradition, how many fishes are there in the "Feast of _____ Fishes?"
Seven.
What is the musical comedy show performed annually during Christmas time in the UK?
Pantomime.
What is the most popular ornament placed on top of the Christmas tree?
A star or an angel.
In Orthodox Christian tradition, what type of food is not eaten on Christmas Eve?
Meat.
Where should you hang a Christmas wreath?
The front door.
What should you put in Christmas pudding according to tradition in the UK?
A silver coin.
What Christmas decoration is a parasitic plant?
The mistletoe.
What did people put on their Christmas trees before Christmas lights were invented?
Candles.
What is the day that some nations celebrate after Christmas?
Boxing day.
According to Spanish Christmas tradition, how many kings come for Christmas?
Three.
What are you supposed to break at Christmas Eve dinner in Poland?
A Christmas wafer.
Christmas Food Trivia Questions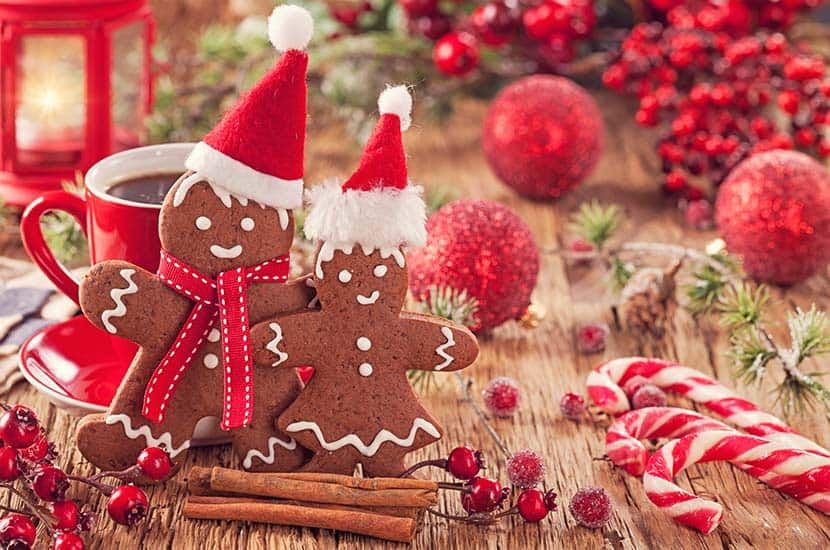 What is the traditional Christmas dessert in France?
A Yule Log.
Yule Log is also known as Buche de Noel.
Which sweet pie is traditionally served during Christmas in the UK?
Mince pies.
What color is a traditional Christmas Candy cane?
Red and white.
What is the main ingredient of Christmas buns?
Cinnamon.
Which Christmas drink is also known as "Milk Punch"?
Eggnog.
What is the traditional Christmas cake called?
Fruit cake or Plum cake.
What is the traditional Christmas dinner?
Turkey, stuffing, pumpkin pie, mashed potatoes and cranberry sauce.
What is the traditional Christmas dessert in Italy?
Panettone.
In which country did the tradition of building Gingerbread houses start?
Germany.
What Christmas dinner is popular in Japan?
KFC chicken.
What is a popular Christmas treat from Australia?
White Christmas.
What is the famous Mexican Christmas dish called?
Al Pastor.
What type of cabbage is usually eaten during Christmas?
Red cabbage.
Are Mince pies made with meat?
No, they're made with fruits.
What are the small and hard candies used as decorations at Christmas time?
Candy canes.
What is the famous human-shaped Christmas cookie called?
Gingerbread man.
Other Christmas Trivia Questions And Answers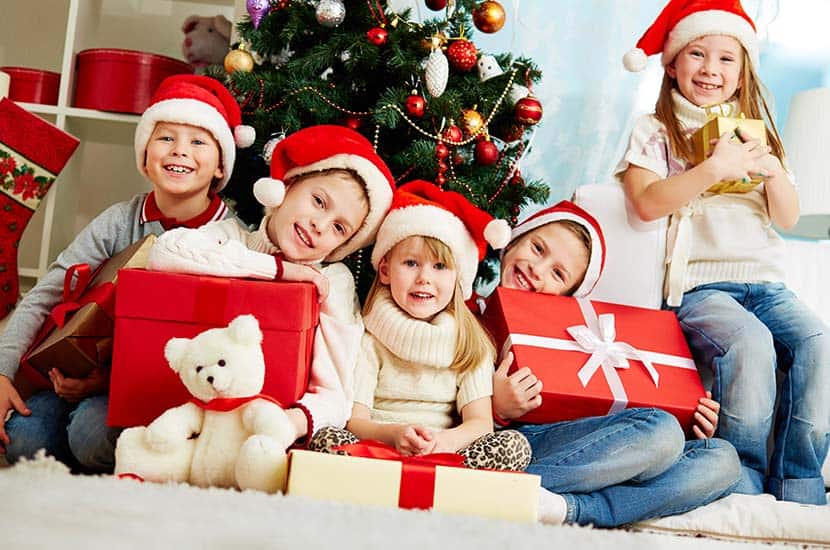 What is the most famous Christmas-themed ballet?
The Nutcracker.
Which nation gives a Christmas tree to the UK, which is then displayed at Trafalgar Square in London every year?
Norway.
What is a Christmas ornament called in Britain?
A Christmas Bauble.
Which two colors are usually associated with Christmas?
Green and red.
Which country did "Boxing Day" originate from?
Great Britain.
Boxing Day falls on Saint Stephen's feast and which other holiday?
Kwanzaa.
When do Orthodox Christians celebrate Christmas?
January 7th.
How many reindeer pull Santa's sleigh?
Nine.
What cartoon is the most popular in Sweden during Christmas?
Donald Duck.
At what time is the Queen's annual Christmas speech?
3 pm.
What do people usually fill with gifts during Christmas in the UK?
A shoebox.
How tall was the tallest Christmas tree ever recorded?
221 feet (67 m).
What is December 31st called in Scotland?
Hogmanay.
What's the name of table decorations that make a snapping sound when pulled open, commonly given during Christmas parties in the UK?
Christmas Crackers.
What is the name of the event in the U.S. when people gather to watch a Christmas tree glow up for the holidays?
A Tree Lighting Ceremony.
Where does Santa Claus live according to Canadians?
North Pole, H0H 0H0, Canada.
What color was Santa's suit originally?
Brown or tan.
How does Santa travel around the world on Christmas night?
By using different time zones around the world.
Click the link to find even more Christmas trivia questions and answers.
What was the first U.S. state to declare Christmas an official holiday?
Alabama.
Who was the first Christmas card given to?
King James I of England.
What popular Roman holiday preceded Christmas?
Saturnalia.
When was the phrase "Xmas" used for the first time?
In the 15th century.
What were the first fake Christmas trees made from?
Green-dyed goose feathers.
What was the original title of "Little Drummer Boy"?
Carol of the Drum.
What was the popular Christmas carol written in 1739?
Hark! The Herald Angels Sing.
In which country did the tradition of putting up a Christmas tree start first?
Germany.
What plant-based tradition have Victorian England's servants popularized?
Kissing under the mistletoe.
What was an old Christian tradition used to display one's Christianity to people passing by their house during Christmas?
Placing candles in front of windows.
What country does the Poinsettia, a popular red and green Christmas plant, originate from?
Mexico.
Who invented the first electric Christmas lights?
Thomas Edison.
When did Coca-Cola begin using Santa in their advertisements?
In the 1920s.
When "Jingle Bells" was created, what was it called?
The One Horse Open Sleigh.
When was the tallest Christmas tree in history ever put up?
In 1950.
When did the people in the U.S. begin decorating their Christmas trees?
In the 1890s.
Printable Christmas Trivia Questions & Answers
Frequently Asked Questions
Some good Christmas questions for kids are:
What do little children leave for Santa on Christmas Eve?
What animals pull Santa's sleigh?
What color does Santa wear?
What ornament sits on top of the tree?
If your kids get bored of trivia, there are some other great games for kids that help child development and foster teamwork.
Some good Christmas trivia questions are:
What is the official address of Santa Claus?
How many gifts did the Magi bring to Jesus?
How many "Las" come after "Fa" in "Deck The Halls"?
What is the most famous Christmas-themed ballet?
We also have excellent trivia for seniors, which you can check out on our blog.
These are the five fun facts about Christmas:
The first Christmas was celebrated in 336 A.D.
The most recorded Christmas song is "Silent Night, Holy Night".
Santa has to visit 822 homes per second in order to reach every house.
Sixty million Christmas Trees are grown in Europe annually.
The heaviest gingerbread man ever weighed 1,435 pounds (651 kg).
You can check our best trivia board game reviews for more fun facts.
The list of Christmas trivia for kids we've made is sure to bring you and your friends plenty of laughs and joy during the holidays. The fun Christmas trivia game quizzes we provided in this article are just one of the many games we have prepared for you. We wish you happy holidays and a Merry Christmas!