A party or get-together simply isn't complete without the best trivia board games! Below, you'll find every kind of trivia game, from those focused on pop culture and pop songs to games where you must know the answer to difficult questions. There are even educational trivia board games with questions that are perfect for kids!
Games with special items like category tiles and a wild card are included too. And if you're looking for more of a drinking game, never fear–we've included a couple of those as well. Read through each review below to find the perfect kind of trivia game for your next get-together!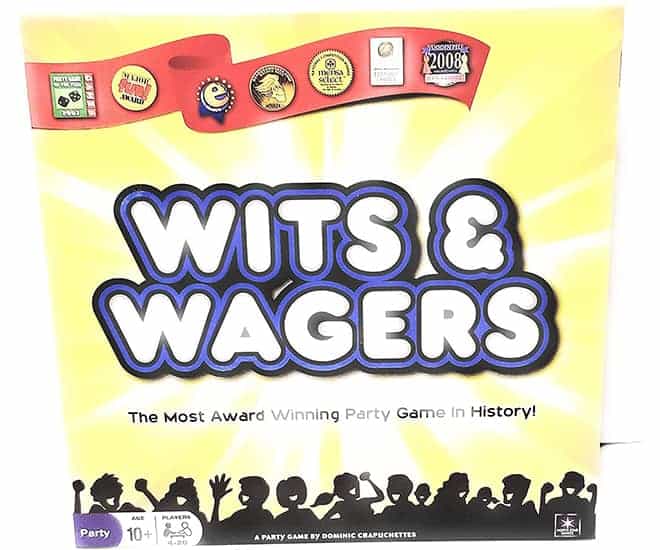 Editor's Choice #1: Not only is this product one of our 10 best games, but it is also the most award-winning party game in history–it couldn't be more suited to games night! This trivia game can be played with friends and family members young and old–it's sure to be a new favorite choice!
Combines Trivia And Gambling
Wits & Wagers is an entertaining combination of classic trivia and elements of gambling, with lots of "guesstimates" and bets on whether friends and family have the right answers. The excitement comes from betting on the best guess rather than answering questions correctly, so you won't be at your wit's end if you're not a trivia expert.
Editor's Choice #2: This highly engaging educational trivia game is the perfect choice for school-aged kids or anyone with a keen interest in history! It's also budget-friendly, portable and lots of fun! Are you a total history nut who knows exactly what important historical events took place when? Find out with Timeline Classic!
This mix of a card game and quiz game asks players to arrange historical event cards in the order they took place. Timeline Classic is a wonderful way to enjoy time together while learning! And it only takes 15 minutes to play, which is great for young ones with short attention spans.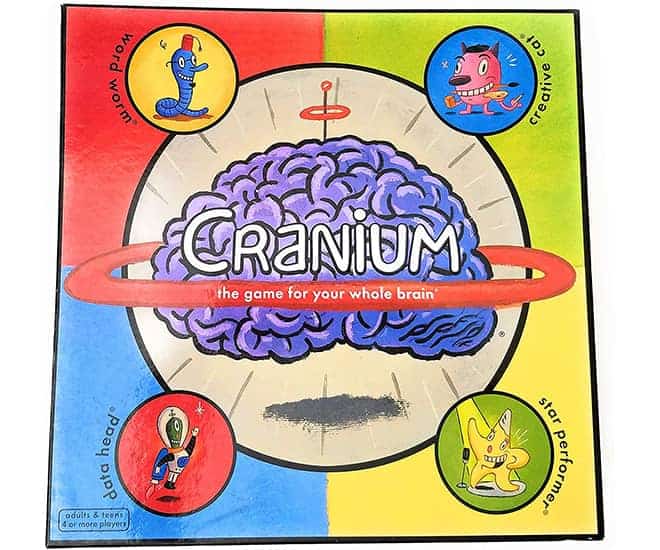 While many trivia games are dominated by those with tons of general knowledge, Cranium employs a variety of activities to show off everyone's talents. Enjoy performing wacky skits, creating things from clay, sketching out clues, humming songs and solving word puzzles. Cranium is known as one of the best trivia games for a reason!
4. Big Potato Blockbuster Game: The Movie Board Game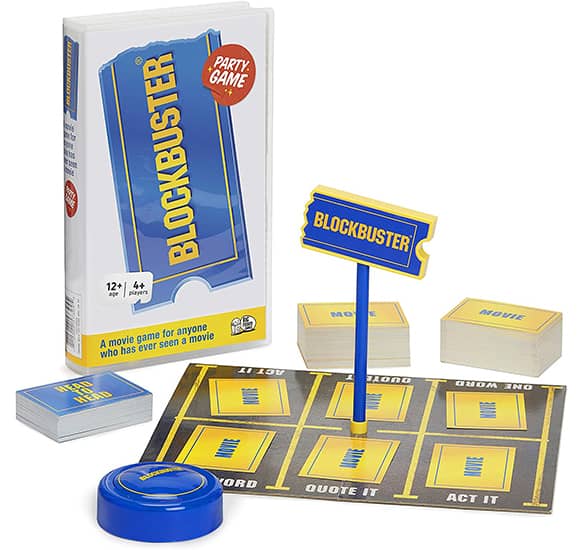 For those who are old enough to remember the days of walking the aisles at Blockbuster looking for the perfect movie to rent, the Big Potato Blockbuster Game will be a huge hit! With questions regarding 200 classic movies, players answer questions and go head to head in the Movie Buzzer Battle.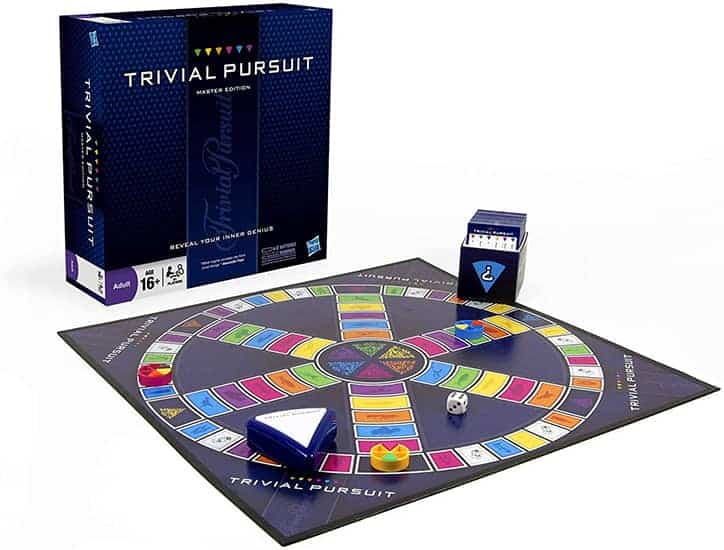 It's no surprise that Trivial Pursuit made our list of the top trivia board games! Enjoy this classic game as you collect wedges and reveal your inner genius. Geography, entertainment, history, art and literature, science and nature, and sports and leisure are all topics in this trivia game, giving everyone their own moment to shine!
Half Truth was created by Jeopardy legend Ken Jennings. In the game of Half Truth, players must deduce the truths and identify the three lies on each card. Answering questions and having lots of general knowledge isn't necessary–Half Truth allows you to learn fun trivia and gain knowledge as you play an entertaining game!
7. Phone Phever Board Game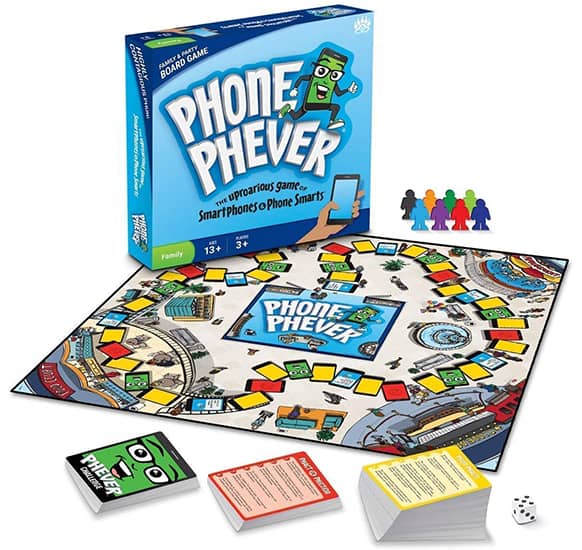 Those who never set their phones down will surely want to play Phone Phever, where their knowledge regarding cell phone technology will help them make their way around the board! Players are permitted to use their phone to find the correct answer for each question card. Kids and adults alike are sure to enjoy family game night with this fun game!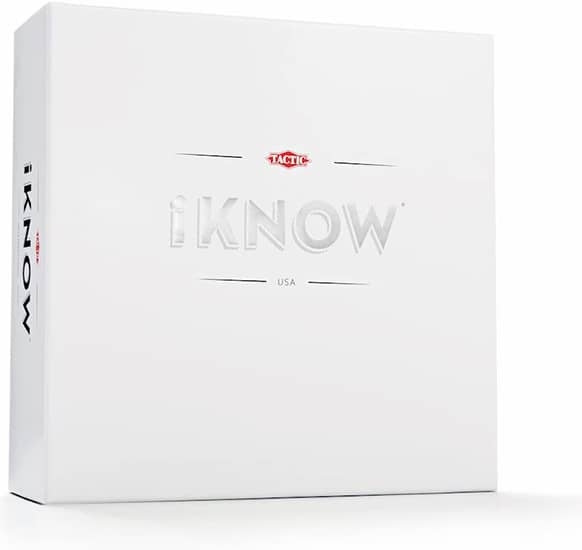 iKnow is a quiz game that asks players to bet on the answer and show what they know. It's one of the best trivia games more suited for people of all ages to enjoy together. And if you know the answer when it's not your turn, you'll still get the chance to show off your trivia knowledge!
9. University Games Smart Ass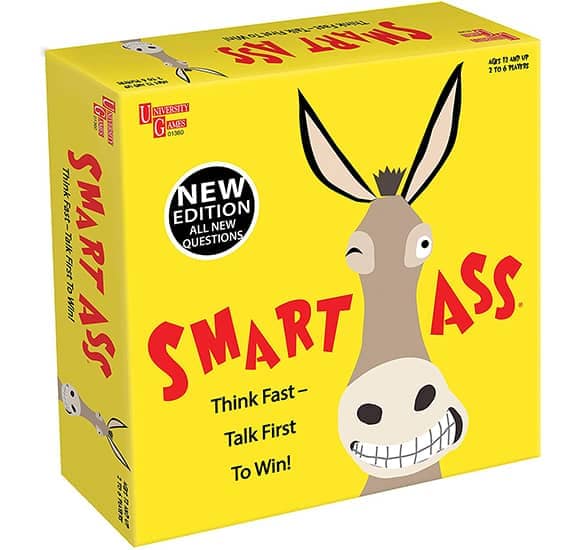 In Smart Ass, it's okay to yell out the answer, even if it's not your turn! To be crowned the ultimate Smart Ass, you'll need to answer the Who, What and Where Am I questions. This fast-paced game is perfect to get the party started, and you only need 30 minutes to play!
10. PlayMonster 5 Second Rule Uncensored Game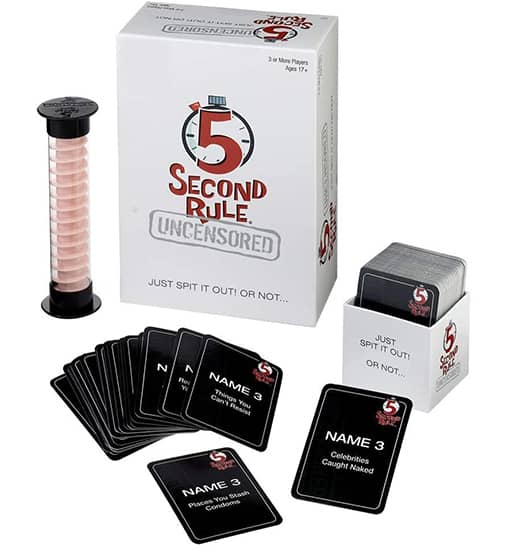 You may have seen the game 5 Second Rule played on TV before, but now you can enjoy one of the top trivia games from the comfort of your own home! This particular version of 5 Second Rule features uncensored questions that are sure to be a big hit with the adult crowd.
How To Choose The Best Trivia Board Game For You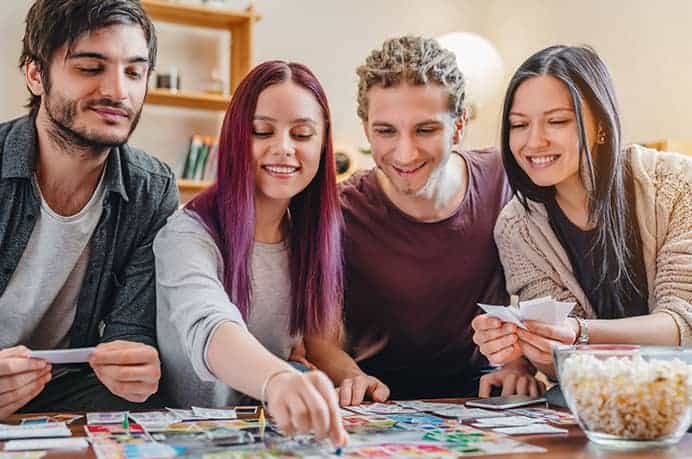 First, consider how many players will be participating in the game. Most trivia games need at least two people to get the fun started, but more players are often even better! Generally, a group of four players will be able to play nearly any trivia game together. Be sure to check the product description to see how many more players can get in on the fun.
Preferences And Interests
Of course, not every one of the best trivia board games is for everyone, so be sure to pick a game with questions that match the players' interests. Perhaps you're a Trivial Pursuit fan, or you prefer games that involve an element of chance. If you're into pop culture, there are more than enough options for you and your game night. You can find games that center on a specific TV show or movie like the Harry Potter series as well.
Frequently Asked Questions
Of all the best trivia board games, our top choice is Wits & Wagers Deluxe. This game can be played any number of times with family and friends–the fun never ends! This game combines classic trivia with an element of gambling. Our second Editor's choice product is Timeline Classic. This educational and entertaining game is great for school-aged kids and takes less than 25 minutes to play!